Video portraits: Women scientists* working in Freiburg
Women are still underrepresented in leading positions in the scientific community and also at the University of Freiburg. But more and more women are striving for a professorship. In the video portraits, three women from different disciplines report on their scientific career. Two of them teach and do research in Freiburg, one went on her own way after her doctorate, but all of them are passionate about their discipline. Each of them brings a different background and different experiences. For some of them, the goal, the professorship, was not the focus from the beginning.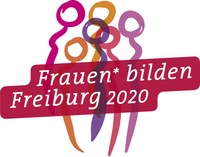 Dr. Antonia Reimer-Taschenbrecker
"The long road pays off"
Dr. Antonia Reimer-Taschenbrecker, born in Hamburg in 1985, is a specialist in pediatric and adolescent medicine and is currently completing her second specialist in skin and venereal diseases at the Clinic for Dermatology and Venerology at the University Medical Center Freiburg. She is a member of the Working Group for Pediatric Dermatology and conducts research on epidermolysis bullosa, a congenital skin disease with blisters and wounds that leads to considerable impairments from childhood onwards. From 2016 to 2019, she was a Berta Ottenstein Fellow of the Clinician Scientist funding line at the University Hospital of Freiburg, which provides young scientists with time for research in addition to their clinical activities.
Dr. Antonia Reimer-Taschenbrecker
 You can find more videos on our german website
The video portraits were created as part of the event series Women* Form Freiburg from Equal Opportunity Activities* of Freiburg universities in cooperation with the Independent Women. The event series is sponsored by the city of Freiburg. More about the event series