Announcement: Maria Gräfin von Linden Award 2021 Application deadline August 31, 2021
The Association of Baden-Württemberg Women Scientists will award the Maria Gräfin von Linden Prize in 2021 for the eleventh time in the categories life sciences and humanities/social sciences. Announcement: Maria Gräfin von Linden Prize 2021 Application deadline August 31, 2021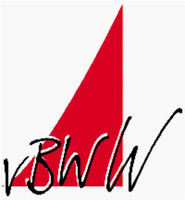 Association of Baden-Württemberg Women Scientists
The prize honors and gives visibility to the research results and teaching skills of particularly qualified (young) female scientists.
Applications can be submitted for two scientific disciplines: Humanities and cultural studies and mathematical/scientific/technical fields.
The research results will be presented at a symposium. At this event, the selected applicants will be able to present their field of research to colleagues from different scientific fields and inspire them with their work.
The Maria Gräfin von Linden Prize will be awarded at this year's symposium
What women do in research - a scientific kaleidoscope
Friday, November 5, 2021 online or at the KIT in Karlsruhe
will be awarded.
Professors and scientists from all universities in Baden-Württemberg are eligible to submit proposals. Self-applications are also possible.

The detailed terms and conditions of the call for proposals can be found at:

VBBWLindenPrize

The deadline for entries is August 31, 2021.