Sexual harassment and stalking
We provide advice on sexual harassment and stalking
 
In recent years, sexual harassment and stalking have increasingly been creeping into public awareness. Important framework conditions have been created in the legislature in order to prevent and to prohibit sexual harassment through the adoption of the Employees Protection Act and through changes in university law. The objective of both laws is, on the one hand, to penalise and to intercept established or still-ongoing sexual harassment and, on the other hand, to counteract sexual harassment in a preventative manner.
Dr. Regina Herzog and Prof. Dr. Klaus Baumann are on hand to help and advise anyone affected, and to ensure that there is an atmosphere at the university that respects the personal integrity and dignity all its affiliates.
Please contact Dr. Regina Herzog or Prof. Dr. Klaus Baumann at any time. Your details will, of course, be treated confidentially. The consultation can also be carried out anonymously upon request.
Dr. Regina Herzog
Werthmannstr. 8, Rückgebäude, EG
79098 Freiburg
Tel.: 0761/203-4299 oder -4222 (Consultation by appointment)
gleichstellungsbuero@uni-freiburg.de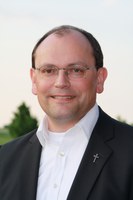 Prof. Dr. theol. Klaus Baumann
Faculty of Theology
Platz der Universität 3
Kollegiengebäude I, Room 1333
79098 Freiburg
Tel: 0761 / 203 - 21 10 (Administration Office)
Tel.: 0761 / 203 - 21 11 (Direct number)
klaus.baumann@theol.uni-freiburg.de
 

Affected persons can find information directly in the procedural guidelines "Against Sexual Harassment and Stalking".